ABOUT THE COMPANY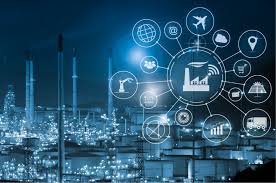 COMPASS CONSULTING & SERVICES was established about twenty years ago. Its main focus is high quality SAP consulting and solutions deployments.
Since 2000, COMPASS CONSULTING & SERVICES has been engaged in numerous projects spanned across industries and across the globe. Our company's experience includes but is not limited to SAP's standard modules such as SAP© ABAP "Development", SAP© FI "Finance", SAP© CO "Controlling", SAP© PS "Project System", SAP© TR "Treasury", SAP© SD "Sales and Distribution", SAP© MM "Material Management", SAP© PP "Production Planning".
COMPASS CONSULTING & SERVICES also offers a strong project management experience and has several succesful implementation in its portfolio.
In the past 6 years, COMPASS CONSULTING & SERVICES has been heavily engaged in deploying banking specific solutions. Integrating third party applications, protocol and business partners, our company is sprearheading all things "Banking", implementing and integrating SAP© with cutting edge technologies. Innovative designs leveraging the emerging ISO20022 protocol and third party EDI processors such as OpenText while working and coordinating with global banks such as JP Morgan,Bank of America Merill Lynch and regional banks such as PNC Bank and Key Bank were successfully implemented.
COMPASS CONSULTING & SERVICES's work was nationally recognized and led to invitation to major financial conferences such as AFP's yearly conference.